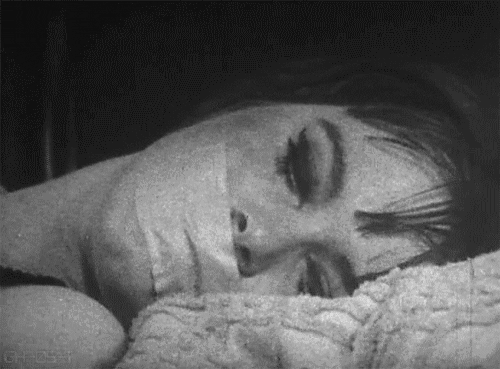 I am only too aware of how I have silenced my voice.
How ironic that you might confuse this, my writing, with my voice!
The kids are back from school, they are watching 'Face off' on TV.
I've been gagged.
Can't you hear the mutilation in my written "voice"?
I could never interrupt the TV now.
Shh...they will never know that I am "speaking" to you.
Even the dog is unconcerned by my ham-fisted typing.
"The typewriter is holy the poem is holy the voice is holy the hearers are holy the ecstacy is holy!"
Allen Ginsberg
A little while ago, I was venturing into new alien territories.
How do I "write" with my voice?
Here, I am blogging blasé.
Give me danger!
A few moments before, I was lost in Garageband, quite by accident, trying to give voice to my voice.
It is a question that I have been asking myself for some time now.
What is this voice that speaks through my fingers?
I think it through:
What is this voice constrained in this dialogue box?
What is this silent voice which moves me?
What becomes of the words of others once spoken by myself?
What becomes of my words once written?
Do you hear my voice?
Do you hear your voice?
Do we hear our voices?
So there I was, lost in Garageband, quite by accident, a Metronome (I capitalise without quite knowing why) took over "my" space.
Ha ha ha, "MY SPACE"!
You can listen to that Metronome if you click
here.
How does giving voice to my thoughts aloud alter my thoughts?
How does giving voice to my voice alter my voice?
It is a medium with which I am yet unfamiliar.
This is ironic, really.
How silenced are those who write?
This is where Terry Elliott came along to help my reflection.
His 'voice' was there in the comment box.
And now it is here with us:
"Do you know the myth of Philomela and the shuttle? I think it applies: http://vos.ucsb.edu/myth.asp#cut2"
How reverential are we towards our written selves?
How disabled are we to hear our silence, our...punctuation once spoken, once given breath - our heart beats?
This is the challenge that I give you:
WRITE ALOUD!
Don't write before you have listened to your VOICE ALOUD!
I can hear another 'voice' echoing, that of Chris Friend:
"Make some noise: Voicing our written words."
Yes!
Give voice to your written words certainly... but that is not what I am proposing.
"We are great writers on the same dreadful typewriter."
Allen Ginsberg.
Make some noise, write your SPOKEN words!
Open a sound recorder, open Garageband, SPEAK!!
Yes!
A sound recorder will be your blank page.
Ha ha ha!
"BLANK PAGE" !!
Don't stop it. Do we stop silence? Do we stop nonsense? Do we stop hesitation?
Write what emerges if you will, if you can, if you dare...
Isn't that how it was historically?
Isn't that what we have forgotten?
We have power in our voices.
There is power in our silence.
Whose power does our silent writing maintain?
Have you ever tried speaking aloud in a library?
SHHHH!
Whose agents are there in this noisy silence?
Speak out now.
Write what you hear.
Write what you hear now.