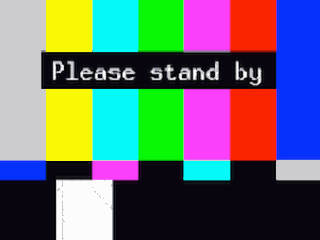 This stream is not online at present.
How many hours of preparation go into a conference presentation?
How many hours of transport are necessary to bring people together?
How much money does it cost to present in a foreign country?
How many people are able to see
all the presentations
?
(NONE)
In 2012 and 2013 I was able to present at Eurocall.
In 2014 we worked for a year on a project, had a paper accepted....
At the last moment, there was no longer the financial means to attend the conference.
Frustration, dismay, disillusion.
Against the odds, it is easy to give up hope.
It seems to me now that we might have benefited from the opportunity to present online.
In 2015, I co-presented via a Google Hangout with my colleague Marcin Kleban in situ in Krakow.
,
Hybrid conferences...
The ALT conference is one that does a great job facilitating access to its events for remote participants.
The live streamed conferences, available immediately, mean that it is possible to participate not fully, but richly with the conversations around the event.
Virtually Connecting has become more and more important in my learning.
It offers opportunities which are not available to events which are only onsite.
— Virtually Connecting (@VConnecting) August 20, 2017
How many people do not have access to learning, to conferences as a result of visa restrictions, financial barriers, family constraints, statutory constraints etc, etc?
This was exemplified by Parisa Mehran who was accepted to present this year, but was uable to attend due to visa rejections.
Frustration, dismay and (very costly) disillusion.
She was able to co-present her session via video conference.
Perhaps from such learning events new opportunities might be developed?
Earlier today, I was fortunate enough to have been able to follow Maritta Riekki and Leena Kuure's presentation thanks to Teresa Mackinnon offering to Periscope it.
— Teresa MacKinnon (@WarwickLanguage) August 25, 2017
I was able to watch Shannon Sauro's keynote (featuring Parisa Mehran's story) thanks to live streaming.
— Shannon Sauro (@shansauro) August 25, 2017
I had already found her slides on SlideShare.
I am looking forward to meeting up with Shannon, Teresa, Kate, Martina, and others on Saturday.
— Parisa Mehran (@ParisaMehran) August 25, 2017
When I look at the program for Eurocall
— Parisa Mehran (@ParisaMehran) August 22, 2017
And the abstracts
— Eurocall (@EurocallLang) August 18, 2017
I think about all the sessions which will not be streamed or recorded.
I wonder how many live streaming smartphones were available in these sessions...
I wonder how many people wouldn't even try to participate because they believe that it is impossible.
I think of all the missed connections, the missed opportunties for learning, for community building.
Of course technology can never replace the power of people present together bodily but it can enrich, amplify and offer new powerful affordances.
Earlier today, I get notifications that my friend Daniel Bassill over in Chicago is joining in the conversations from Eurocall with Parisa over in Osaka.
I come back and tweet a photo from Shannon's keynote.
— Simon Ensor (@sensor63) August 25, 2017
I come back and find a link to some of Daniel Bassill's tutoring/mentoring work in Chicago.
— Daniel Bassill (@tutormentorteam) August 23, 2017
Small actions of sharing learning can lead to big progresses in social justice.